Drum Circle at the Remic Rapids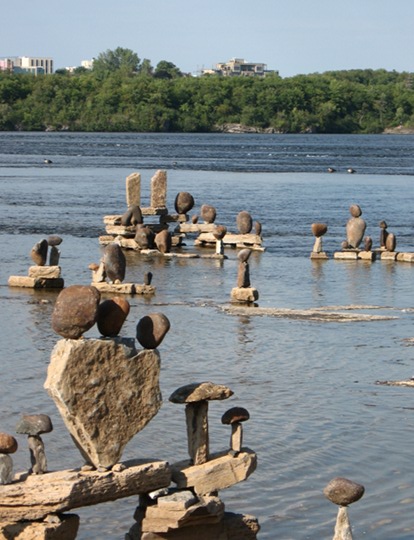 Date: Sunday, July 1, 2012
When: 3 - 6 pm
Where: At the Remic Rapids, near the rock sculptures by the artist John Félice Ceprano. The park is located next to the Ottawa River Parkway (between Parkdale Avenue and Island Park Drive). OC Transpo: Tunney's Pasture. Map »
If it rains, we can jam under the shelter on Bate Island (accessible from the Champlain Bridge).
Join the tam tams in Ottawa! Bring a hand drum or another acoustic instrument if you have one.
---
Les tam-tams – Rapides Remic
Quand : Le dimanche 1er juillet 2012
Heure : de 15 h à 18 h
Lieu : Près des Rapides Remic, près des sculptures de roches par l'artiste John Félice Ceprano. Le parc est situé à côté de la promenade de l'Outaouais (entre l'avenue Parkdale et la promenade Island Park). OC Transpo : Tunney's Pasture. Carte »
S'il pleut, on peut se rassembler sous l'abri sur l'Île Bate (accessible à partir du pont Champlain).
Les tams tams à Ottawa ! Apportez votre tambour ou un autre instrument acoustique.